Avorra gives you complete flexibility in handling outgoing calls. If the bought number is no longer in use, you can disable the outgoing calls for a specific number.
Note: You will need Admin or Manager role rights to perform this task. For more information on user roles, see Adding user roles.
To enable/disable outgoing calls for a number, follow these steps:
Step 1 - Accessing the Numbers tab
After logging on to Avorra, the tab can be accessed using the
option.
Step 2 - Selecting the number
On the numbers page, click on the

option for the number you want to edit.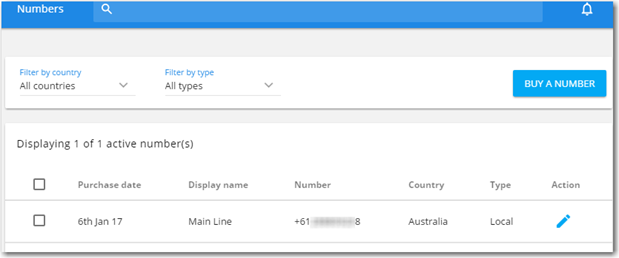 Step 3 - Enable/Disable outgoing calls
On the setup page, use the

option to enable/disable outgoing calls for the selected number.