The auto-recharge feature on Avorra helps you recharge your Avorra balance when it reaches a certain amount. You can configure the amount to be recharged with additional settings.
Each time the Avorra balance reaches a "set amount", the configuration will help recharge the account balance with a "set amount" automatically.
You can also recharge your Avorra balance manually. For more information, see Recharging your Avorra balance manually.
Note: You must have "Admin" role rights to make changes to organisation details. For more information on user roles, see User roles.
To setup auto-recharge, follow these steps:
Step 1 - Accessing the Organisation tab
After logging onto Avorra, the tab can be accessed by using the
option.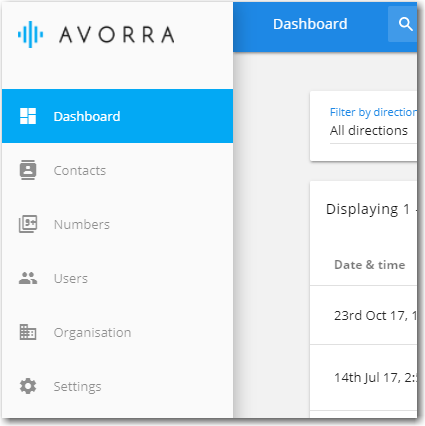 Step 2 - Accessing the Billing option
On the organisation page, click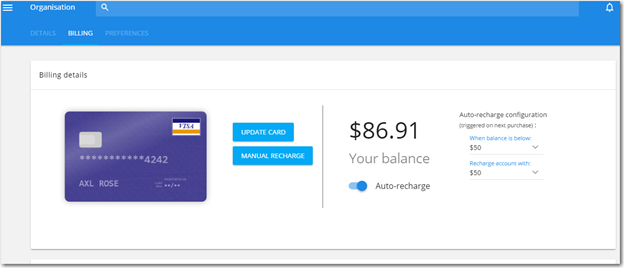 Step 3 - Setting up auto-recharge
On the billing page, ensure that

option is enabled.
Configure the conditions to enable auto-recharge. For example, when Avorra balance is below $100, recharge the account with $100.